Anyway, with a lot of gift-giving going on around us, I grabbed the opportunity to get myself, yep--MYSELF, haha, a gift. It's actually my make-up class graduation and Christmas gift in one. And what would be the perfect gift for me this time? A make-up palette which has almost everything that I'll need when doing make-up!
Thank goodness I stumbled upon Smashbox Wish for The Perfect Palette at Beauty Bar MOA. It has 49 eyeshadows in various colors and finishes, 2 blushes, 1 bronzer and 1 highlighter, 8 lip glosses, 10 gel liners, 6 eyebrow powders and a brow gel plus 4 small brushes. Now ain't that a MONSTER of a palette! And what's great about it is that you get it for a reasonable price of Php 3,400.
Now off to the product pictures and swatches of the Smashbox Wish for The Perfect Palette. Note though that for the swatches, I had to swipe them about 3-5 times for them to appear on the camera.
49 eyeshadows, 2 blushes, 1 bronzer and 1 highlighter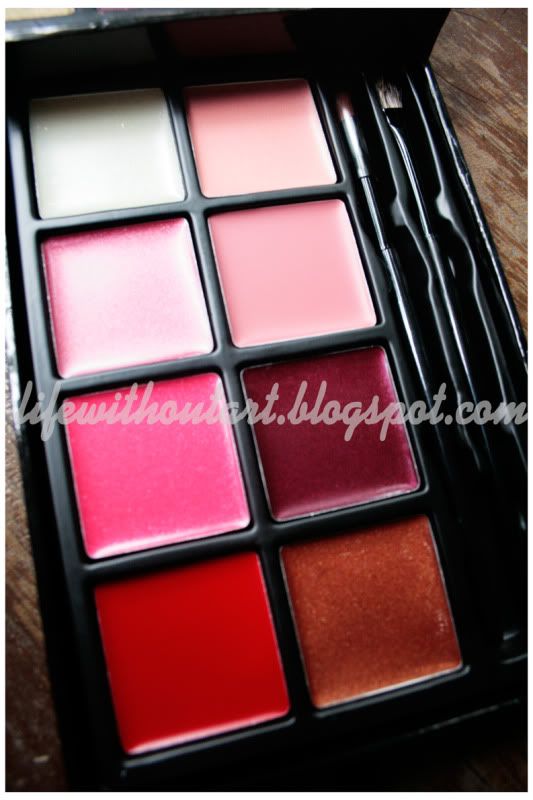 8 lip glosses and 2 brushes
2 brushes, 1 brow gel, 6 eyebrow powders and 10 gel liners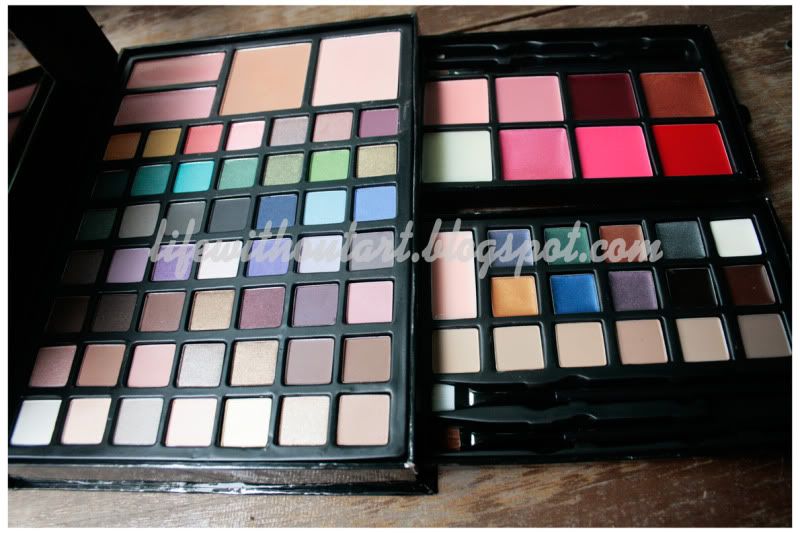 the MONSTER palette