A couple of months back, I was able to find a local seller of the Z-Palette. It was also nice that they had the large zebra print one which I have been lemming for. Since the time I got it, I have long wanted to post a review on this magnetic palette and finally, I found the time to do so...
Anyway, what is a Z-Palette you may ask? It is a customizable magnetic palette.
It can hold any pan size from any brand. Below are some shots of the Z-Palette I got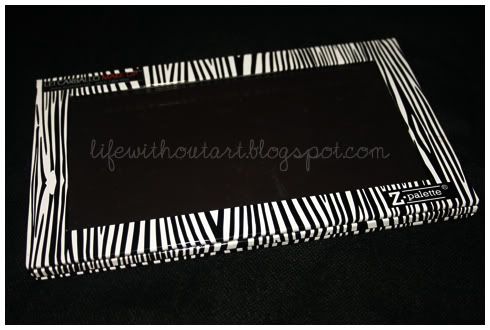 So why choose the Z-Palette over the MAC Pro Palette?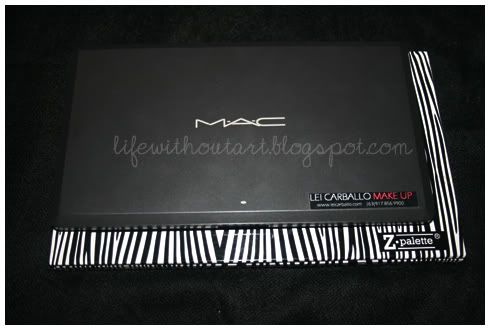 It is more spacious. It can actually house 28 MAC eyeshadow pans ( at 7 columns x 4 rows) vs. 15 pans on the MAC Pro Palette (at 5 columns x 3 rows).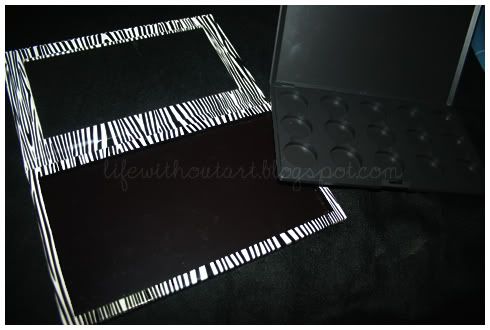 It has a clear cover which allows you to see its contents without having to open the lid. This saves time especially on make-up gigs.
It's magnet attaches to the pans more firmly than on MAC's Pro Palette.
It comes in various colors and prints (like this cute Zebra print).
However, there are still some things that made me prefer the MAC Pro Palette than the Z-Palette
The Z-Palette is much much heavier than the MAC Pro Palette. I could already imagine the additional weight this would bring into my traincase if I would use this instead of MAC's Pro Palette.

I prefer having dividers in between each make-up pan, especially for pressed powders/shadows as having them lined next to each other would be quite messy.

It is made of laminated cardboard so you cannot really keep it anywhere near liquids.

It is a little more expensive than the MAC Pro Palette.
In case you're wondering where to get this in Manila, you can try
http://weheartmakeup.multiply.com