Well actually, I didn't personally haul these MAC products. I had asked my aunt to purchase some MAC stuff for me from Canada which amounted to around 300 Canadian dollars and she ended up giving them to me as my pasalubong when they arrived in Manila last Jan 26. She and my other aunt even added several more items to my list.
Yay!
Imagine the huge smile on my face as she handed to me this bag: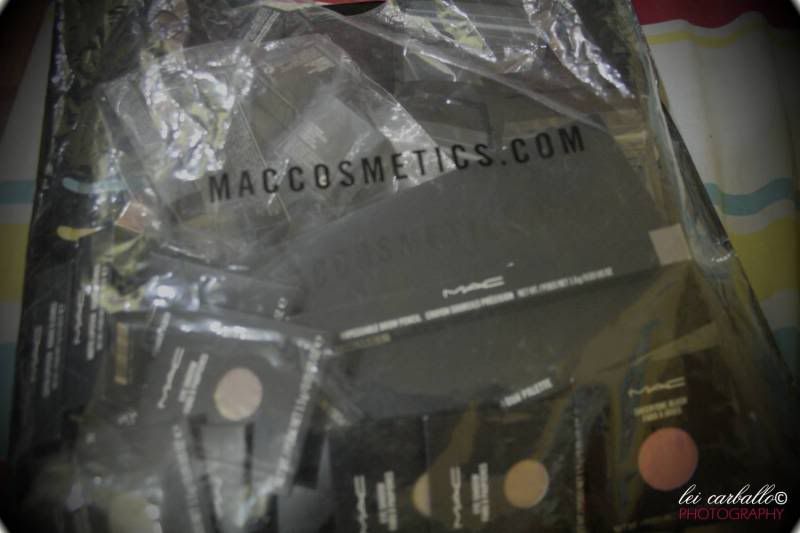 I felt giddy, like I was a kid opening my gift on Christmas eve. Haha...And here's what's found inside:
- several foundation pumps (for my studio fix flluids), yay! no more mess!
- eyeshadow refill pans (embark, satin taupe, cork, naked lunch, fiction, shroom, bamboo)
- lipsticks (russian red, twig)
- slimshine lipstick (grenadine)
- studio stick concealer in NW20
- impeccable eyebrow pencils (blonde, taupe)
- limited edition eyeshadows (knight, 100 strokes)
- blush refill pans (pink swoon, melba, dollymix)
- pro color palette
I just hope this loot will stop me from buying make-up for some time...haha